Stefan Bajcetic announced himself to football fans across the Premier League with a confidently taken goal at Villa Park. His first goal for Liverpool.
After sprinting into the box and arriving late onto a Darwin Nunez effort the youngster calmly took the ball past Ezri Konsa on his right foot and put the ball under Tyrone Mings' legs on his left foot.
Jurgen Klopp was full of praise for the 18-year-old at full time.
"He's just cheeky like hell and he's not worried about anything. He just plays football, and he can do that exceptionally well. He has a football playing father, the genes are obviously there but attitude and awareness and his football intelligence is really big. It's a big pleasure to work with these boys."
Now the Serbian FA have made it clear they would like Bajcetic to represent the country of his father's birth.
Stefan Bajcetic's father, Srdan Bajcetic, was also a professional footballer who played in various leagues across Europe. He spent much of time time at Celta Vigo. Stefan Bajcetic as born in Vigo during his father's spell at the club.
Srdan Bajcetic spoke to Spanish publication AS about his son's sudden rise to stardom:
"We didn't expect this to happen this year. He was lucky, quote unquote, that a lot of people were injured in midfield and from the beginning he started training with the first team."
"He has taken it as a challenge, he is very ambitious, and he has achieved it. He has a very good relationship with Klopp's first assistant; Pepjin Lijnders, who is a Dutch guy who speaks Spanish; and with another Portuguese guy, Vítor Matos, who is the link between the youth team and the first team.
"They really went for Stefan and Klopp confirmed what they saw. Klopp makes light of any match, puts no pressure on them and has the courage to put them in.
"He brought Stefan on in 79 minutes with the score tight and took off Henderson, an England international."
It was only natural that the Serbian FA would try their best to convince Stefan Bajcetic to represent Serbia.
Director of Youth with the Serbian Football Association Nikola Lazetic confirmed to Mozzartsport that efforts are ongoing in their recruitment attempts.
"We have been in contact with his father for two and a half years. So long before he became a Liverpool player and everyone started talking about him. When we started talking, he was a minor, in such situations we always talk to parents so that it does not turn out that we are manipulating children. Personally, I have spoken several times with my father Srdjan, who is from sports, and today he is in sports and I appreciate him as a man who advises a child very well and certainly wishes him all the best. So he is probably very careful when he talks about these things", Lazetić told Mozzart Sport
"We've already invited him to every gathering for the younger categories. A couple of times we hoped he would come, but he couldn't for objective reasons. First, because of Covid, travel protocols were complicated at the time. He once told us he couldn't because of illness. And the last time, eight or nine months ago, my father contacted us and said that Stefan feels more comfortable playing for Spain at the moment. He was born there, grew up, his mother is from Spain and, I repeat, at this moment it is more natural for him to play there," Lazetić admitted.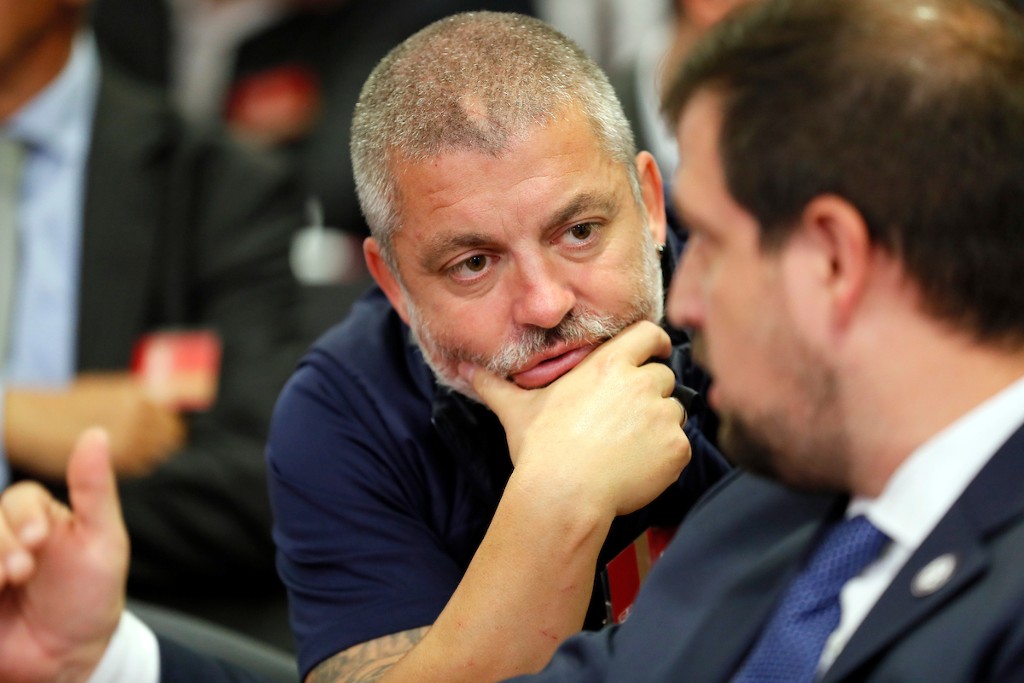 Lazetić was then asked about the future:
"At no point did they close the door to playing for the Serbia national team. And we hope that when he reaches the level of playing for the A national team, he will choose Serbia."
"We will continue to follow him, to talk, because we greatly appreciate him as a player. We believe that this is also our goal, but also his interest, because we are convinced that he will have more space in Serbia and that a relationship that Spain may not get will await."
"I still believe that if he came and put on that jersey, he would understand that he belongs here. But in the end, it will always be his wish. What's up to us – we've done. And we will work as long as it takes to persuade him, but in the end – he has to decide."
Bajcetic has already made three appearances for the Spanish under 18 side. It will be an interesting few months ahead when international fixtures come back around.